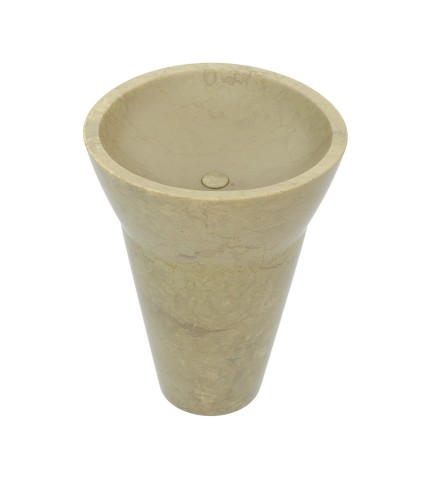 Floor Standing Basin
Description:
Floor Standing Basin - Bottocino Classico Biege, Size: 550x550x875 mm
Bottocino Marble is purely Italian Marble quarried Since antiquity, because of its white veins and brown veins which forms pattterns in its own, its different from other beige Marble

Disclaimer:
Jaquar reserves the right at its sole discretion, to change/modify/alter any product specification at any time without notice, where improvement can be effected in design, development and dimensions.
Although the information shown in this website is updated to the extent possible but the same may vary. It is advisable to consult our local representative or check in a period manner for latest technical and other updates.
The prices are subject to change without notice and those ruling at the time of supply will be charged.
Colours & sizes of product images shown in the website may vary in reality
read more...
Product Range
Bring Your Bathroom Alive With Choices From Here That Match Your Décor, Style And Refined Taste.