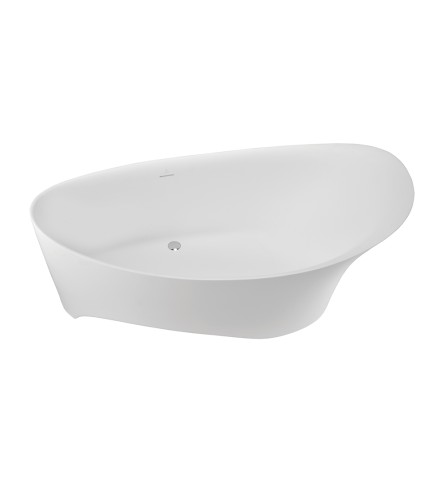 Tiaara Free Standing Bathtub
Product Code: ABT-WHT-FSBTTA3011
Tiaara Solid Surface Free Standing Bathtub

Price : ₹375,000.00
DOWNLOADS
With its asymmetric shape, the Tiaara bathtub's high back support provides greater comfort and relaxation for all body types. The matt finish and natural stone-like smoothness, make it inviting to touch as well.
The Tiaara bathtub too, features an integrated drain and overflow system built inside the walls of the bathtub, which eliminates the problems of installation, external plumbing and drain piping.
Sculpted to look 'elevated' from the ground for visual lightness
Superior back support for excellent lounging comfort
Coordinated design to complement the Tiaara ensemble of fixtures
Integrated drain and overflow system
Product Range
Bring Your Bathroom Alive With Choices From Here That Match Your Décor, Style And Refined Taste.