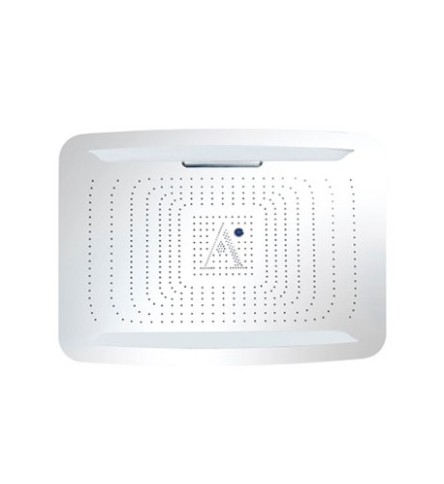 Rainjoy
Description:
OSA-STL-70011SH
Rainjoy 1000 X 750mm AISI 304 stainless steel in polished finish with RGB LED lights, remote control and without installation kit for false ceiling Chromotherapy (RGB): LED x 0.23W with 12V Power Supply (SMPS) Including Controller,
connecting to AC 100-240V, 50-60Hz
4-functions
Rain, Intense, Water Fall, Water Col.
OSA-STL-70011BR
False ceiling installation kit for rainjoy 1000X750mm consisting of 1 Bracket, 4 Anchors, 4 Stud bolts, 12 Hex nuts
(Compatible with OSA-70011SH &OSA-70015SH)
Finish:
Disclaimer:
Jaquar reserves the right at its sole discretion, to change/modify/alter any product specification at any time without notice, where improvement can be effected in design, development and dimensions.
Although the information shown in this website is updated to the extent possible but the same may vary. It is advisable to consult our local representative or check in a period manner for latest technical and other updates.
The prices are subject to change without notice and those ruling at the time of supply will be charged.
Colours & sizes of product images shown in the website may vary in reality
read more...
FLOW RATE (Litre Per Minute)
MODE
3.0 BAR
RAIN
21.93
INTENSE
12.29
WATER COLUMN
23.82
WATER FALL
36.82
Product Range
Bring Your Bathroom Alive With Choices From Here That Match Your Décor, Style And Refined Taste.